What's your role here at Skydive Jurien Bay
Instructor A, Tandem Instructor, AFF Instructor and Examiner, DZSO
How many skydives have you done?
Over 18,000
If you could only have one meal for the rest of your life, what would it be?
Something fishy
What's your most bizarre talent?
Doing wheelies on a modified pram
What kind of skydive excites you the most?
Canopy Relative Work (CRW)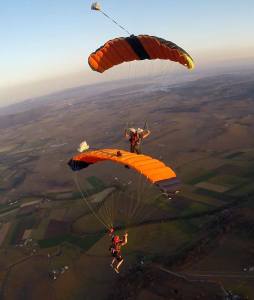 What was the last picture you took on your phone?
Kayak trip around Boulanger Island (Jurien Bay)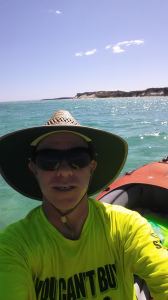 What's currently playing on your Spotify/iTunes/etc?
Eric Clapton/ JJ Cale live on vinyl
What's one thing that not a lot of people know about YOUR POSITION that they should?
It takes time and patience
 What was your first thought when you woke up this morning?
Is the sun up?
What's the most frequently asked question you receive from customers, and what's the answer?
How many jumps do you do a day? Depends how many crazy people like you show up!
What's one of the most memorable things you've ever done?
Get married in Vegas, night jump in clouds, jump 1000th
 Can you describe your favourite interaction with a customer?
First seconds after opening and landing with tandem. First smile in freefall from AFF (student learning to skydive solo)
If you could wake up as someone else, who would it be and why?
Neil Armstrong. Why not?
Do you have any hidden talent or is there a fun fact about you we should know about?
Crashing push bikes when drunk.