What's your role here at Skydive Jurien Bay?
Manifest/video editor/Ground Control Officer
If you could only have one meal for the rest of your life, what would it be?
Sushi!
What is the most random thing you've watched all the way through on Netflix?
Better Call Saul
What was the last picture you took on your phone?
A pineapple that Baz is growing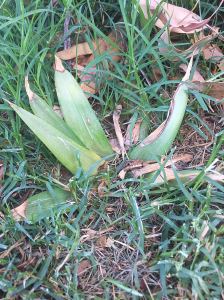 What's currently playing on your Spotify?
The J's
What's one thing that not a lot of people know about your job that they should?
Bringing the office girls food makes us happy!
What was your first thought when you woke up this morning?
Breakfast
What's the most frequently asked question you receive from customers, and what's the answer?
Are your eyelashes real? No they're not.
What's one of the most memorable things you've ever done?
Learning to skydive – life changing!
Can you describe your favourite interaction with a customer?
People who have no idea what to expect and are blown away by the whole experience, start to finish.
If you could wake up as someone else, who would it be and why?
A Dolphin! There's no proof that mermaids exist (yet) so that's the next best thing
Do you have any hidden talents or is there a fun fact about you we should know about?
My jokes are hilarious. What has two legs? Half a cat.